Polish women take a stand against the construction of a hydroelectric dam on the Vistula river, which would be a key step towards the proposed E40 waterway. The inspiring movie 'River Sisters' by Cecylia Malik reports on the activities of a group of Polish women to protect one of Central Europe's least impacted large rivers from the construction of the Siarzewo dam.
The government of Poland plans to construct a hydroelectric dam on the Vistula river about 200 kilometres north-west of Warsaw. The 'River Sisters' campaign focuses on raising awareness and protesting against the Siarzewo dam. Through beautiful and very creative protests, the activists lend their voices to the rivers that need protection. Holding up a sign with the river's name and dressing up in blue clothing, each woman represents a different river in Poland. This way, each river gets its own voice. All 'River Sisters' are coming together to rescue the Vistula river. One of them is Małgorzata Górska from the Polish Save Polesia partner OTOP. In the movie, she represents the Biebrza river with the words: "I am Biebrza, I do not agree to the destruction of rivers".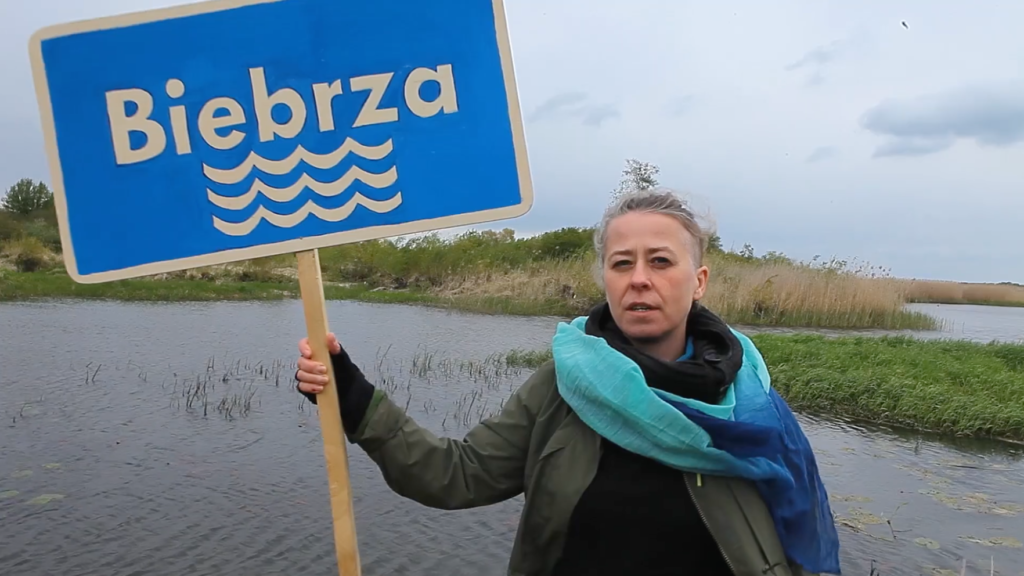 The movie calls on everybody to join the fight to protect the Vistula for people, wildlife and a whole landscape. The 'River Sisters' travelled by boat along the Vistula – from Krakow to the Baltic Sea – in order to get familiar with Poland's largest river. They also encountered the obstacle of the existing Włocławek dam, which already led to ecological disaster, including the extinction of species. However, Polish authorities proceed to revive the outdated project from the communist era and plan to build more dams on the Vistula; the first of which is Siarzewo.
Save the Rivers
In 2018, Cecylia Malik set up the 'River Sisters' campaign to promote the demands of the 'Save the Rivers coalition' with its 49 organizations and 34 representatives of informal groups which aims to protect Poland's rivers, streams and wetlands. 'In order to get along with rivers, we must respect them and leave them some space to spill over during high waters', stresses Malik. Jacek Engel, the president of the Greenmind Foundation explains: 'Natural rivers, even when spilling over, do not hurt anyone. Let's look at the Biebrza, which overflows every year, yet it doesn't cause any flooding'. He adds: 'The worst thing to happen were the plans for river navigation by the so-called "Ministry of Seas and Oceans": the transformation of over 1,000 km of large natural or semi-natural Polish rivers i.e. the Vistula or the Bug, into navigation routes for big barges.'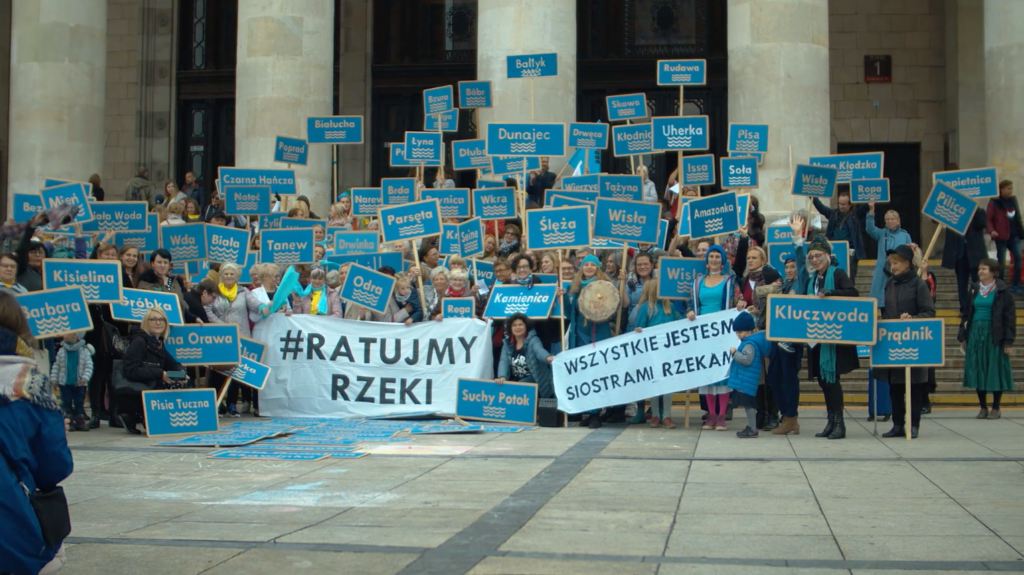 The wave of protests is growing and it is not too late to change the course of the future of Poland's rivers.
Further information:
Share the news and follow us on twitter.