Videos
Factsheets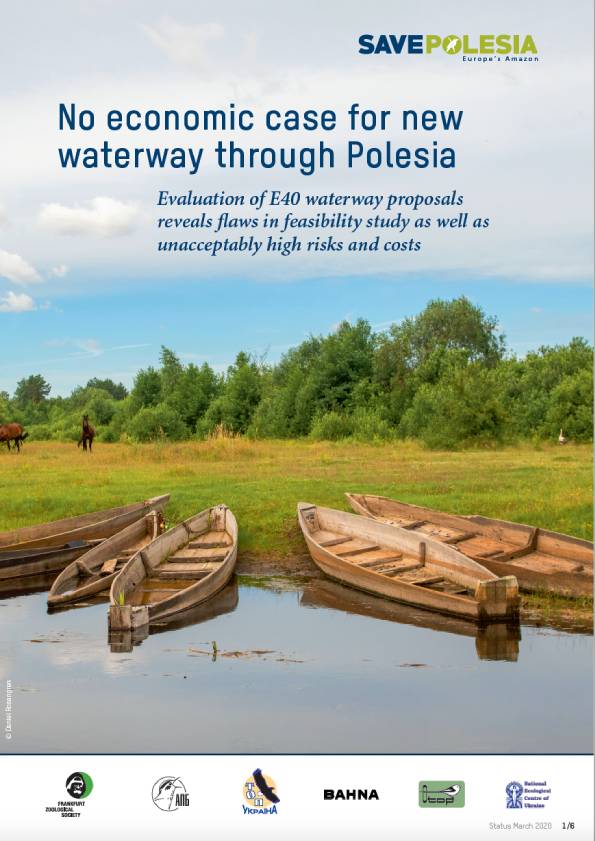 No economic case for new waterway through Polesia
Experts argue that the E40 waterway is not economically viable, is unlikely to be competitive with road and rail transport, and would result in severe environmental and social impacts – making it a high risk for investors.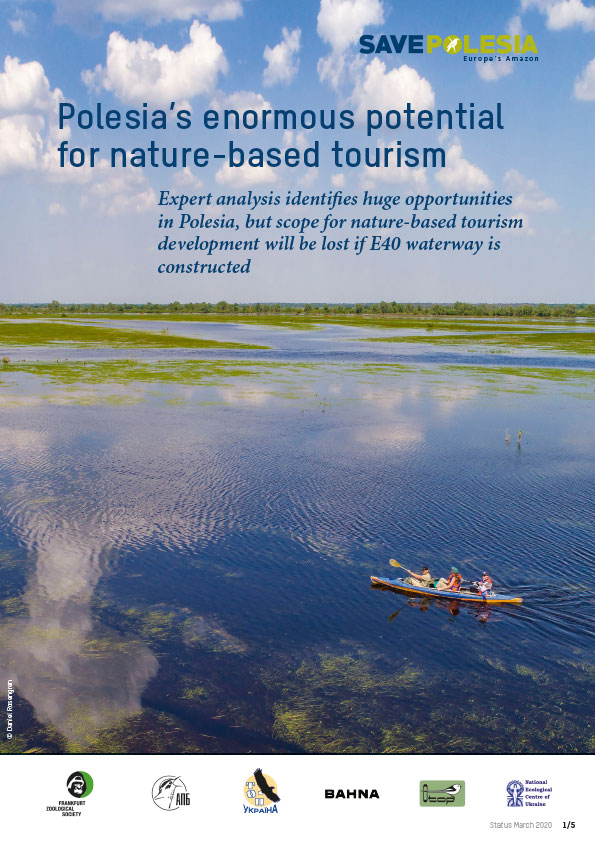 Polesia's enormous potential for nature-based tourism
Nature-based tourism could provide a sustainable and profitable future for the region, but only if the E40 waterway project is stopped.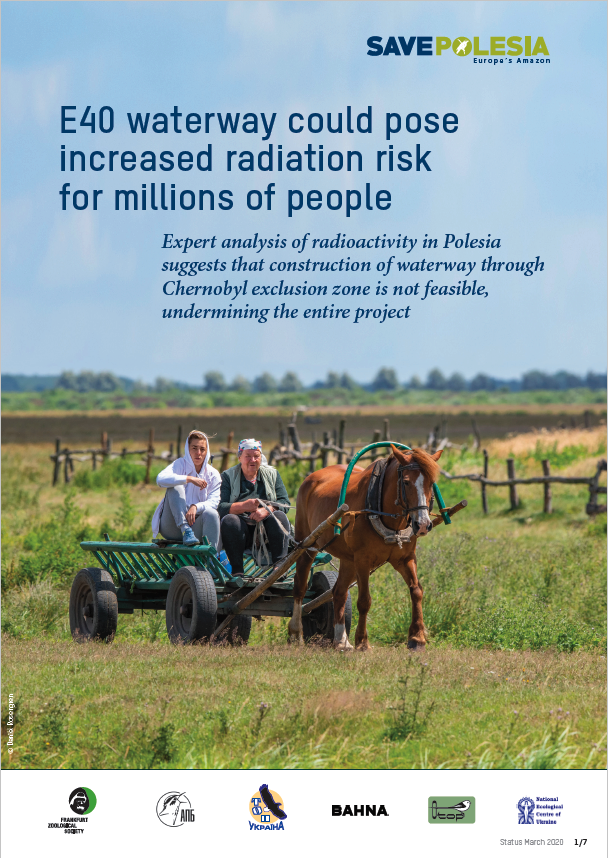 E40 waterway could pose increased radiation risk for millions of people
Constructing the E40 waterway through the Chernobyl exclusion zone could disturb and distribute radioactive sludge, threatening the lives of construction workers and the wider population. It would also contravene international recommendations.
Publications
Photos
A selection of press photos is available under this link. Copyright information is included in image captions.