As of today, people across the globe can watch a new film about Polesia on an innovative, interactive streaming platform – the Waterbear Network. The documentary 'Europe's Secret Eden: Polesia' features spectacular footage of this wetland wilderness, and provides insights into the efforts of dedicated conservationists from the international coalitions Save Polesia and Wild Polesia.
Volha Kaskevich – an environmental activist from Save Polesia partner 'Bahna' – shares her passion for 'Europe's Amazon' and its protection:
Polesia is a special refuge for many mammals – such as bear, or wolves, or lynx, elks and wild boars. I hope that Polesia will stay undamaged, untouched. It should be protected.
But this little-known gem is under threat. What's at stake if the E40 waterway goes ahead? Watch 'Europe's Secret Eden – Polesia' here.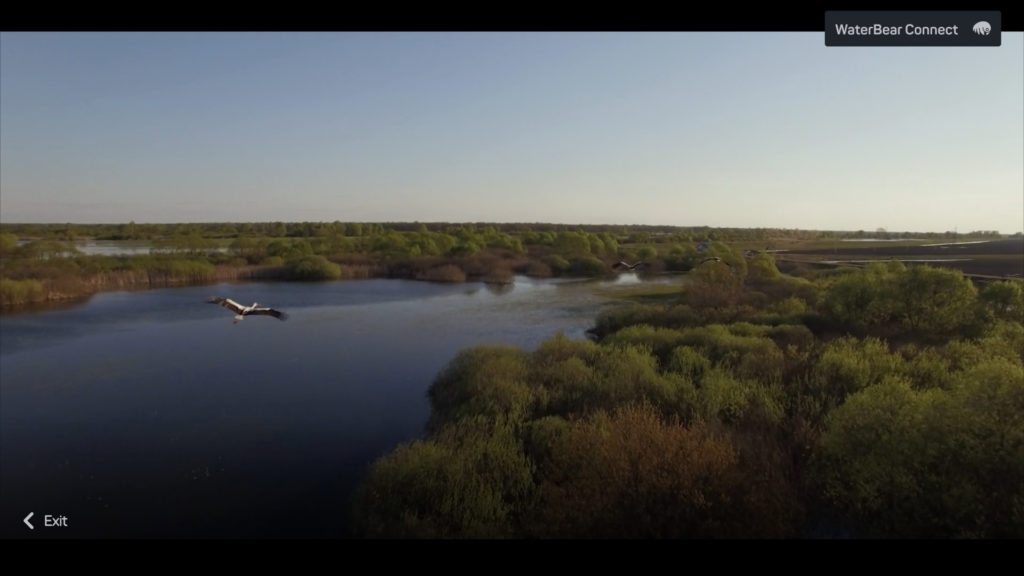 Watch, join and take action
Many of us have turned to streaming platforms to get through the isolation of the pandemic. The newly launched Waterbear Network is taking this source of entertainment a step further. The platform is the first of its kind 'dedicated to the future of our planet'. Viewers can not only watch high quality documentaries about a diverse range of world changing topics, but are also given the opportunity to take action and support the causes that move them.
Waterbear have partnered with more than 80 non-profit organisations, and are featuring their work on the platform. Hours of video content inspired by the UN Sustainable Development Goals are freely available to the public on the site. The aim: to bring together a global community with a passion for reaching these goals.
Join the community and take action. Together we can save Polesia.
When watching conservation documentaries do you feel inspired to support the good cause? The brand-new @wbnofficial streaming platform now gives you the chance to do this. Watch the Polesia film and spread the word! #savePolesia

Tweet
*Featured image is a still from Waterbear's 'Europe's secret Eden – Polesia' (1:01)